driven by digital marketing expertise
driven by digital marketing expertise
So how important is your website anyway?
90% of customers start their buying journey with an online search.
🤔
Is your website turning those leads into clients?
75% of people base the credibility of a business on how its website looks.
🤔
Are you making a good first impression?
Buyers are 57% through the decision process when they finally get in touch.
🤔
Your website could be doing half of your selling!
Nobody is hiring you without checking out your website first.
Choosing a financial advisor or investment manager is a VERY big decision. A person has to trust you with their finances, their savings, and their future. Nobody is going to make a decision like that without doing some research first.
What is your website saying about you?
What does Hyper Pony Studio offer you?
It doesn't matter how pretty a website is if it's not doing it's job.
I use my extensive marketing know-how to turn your website into your most valuable salesperson.
Creating a website doesn't have to be stressful.
My straightforward process puts the bulk of the work on me – and lets you get back to business.
My process goes far beyond design. I'm focused on your goals, your target market, and a seamless user experience.
You'll walk away with a custom website that is fast, effective, user-friendly, and easy to update.
I've been working in the investment industry for a decade and a half.
Spend less time explaining your business, and more time perfecting your website.
Unlike with larger agencies, you know who you'll be working with.
Choose to work with a pro who will be there with you through the entire process.
I have a deep understanding of compliance rules and regulations.
Let me help you market your services, while keeping the SEC and FINRA happy.
EVERY Hyper Pony Studio Website Includes:
* Message Watcher archives your website, LinkedIn, and email account for $80/month. Message Watcher is optional, but Hyper Pony will assist in setup for anyone who wants this add-on.
** Your only ongoing cost is site hosting – something EVERY site on the internet has to pay for.
Wondering how it all works?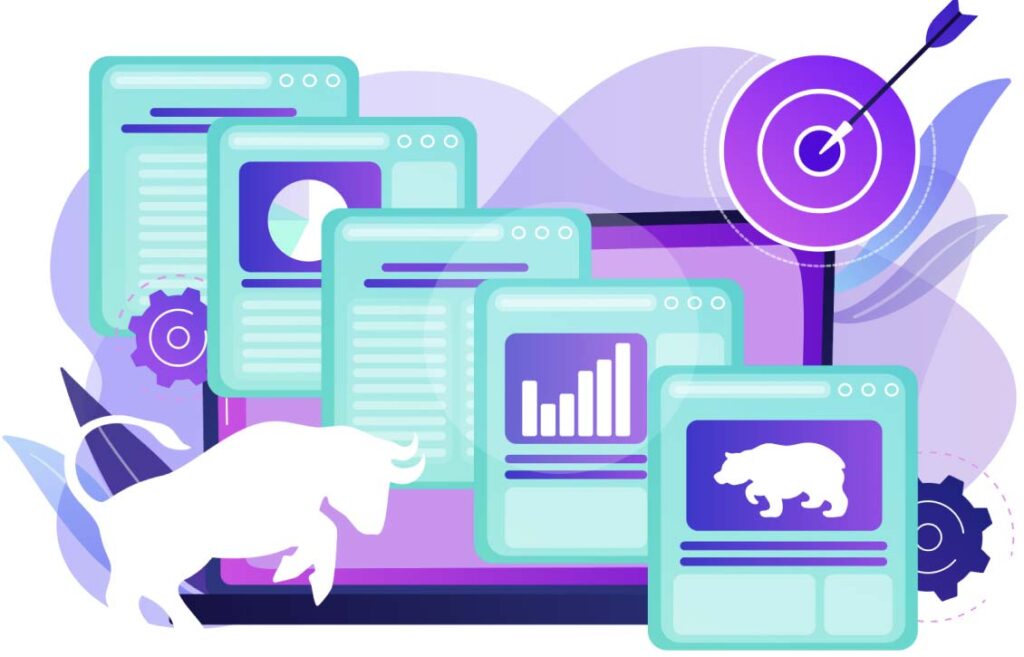 Recent Hyper Pony Studio
Web Design Projects
Manda didn't just build a website; she crafted an immersive experience that draws visitors in and keeps them hooked. What truly sets Manda apart is her deep understanding of marketing. She didn't just ask me what I wanted; she delved into my brand, my audience, and my goals, and used her expertise to elevate my site to a level I didn't think was possible.
Advisors, if you are looking for a new website or a revamp of an old website, Manda Szewczyk is your person to work with! She makes the process so easy and is an amazing marketer on top of a premier website designer. If you are considering a new site, just do it! Its less effort than you think with the right partner.
Manda is an exceptional web and graphic designer and her ideas are fresh, creative, bold and imaginative. She thoughtfully tackles each and every project with enthusiasm, and her approach is always very forward thinking; her management style collaborative and proactive. Working with Manda, I always feel like I am working with a fellow colleague—not a "vendor." With an eye towards problem solving and addressing our specific needs, I am always grateful to have Manda on our team.
Manda quickly developed strategic insights and a keen understanding of our business to create a website that aligns seamlessly with our goals and messaging and provides an exceptional user experience. The website she crafted embodies our organization's values and vision. We couldn't be more pleased with the result.
You never know exactly what to expect when you hire a service provider, but I'd recommend Manda to anyone and everyone I know. Investing in Manda and her process was invaluable, and I'll be investing in more projects with her in the future.
We have worked with Manda for the past six months to completely refresh our brand, a brand that has been in existence since the 1970s. She educated and guided us every step of the way as we refreshed every part of our brand, including our website, pitch books, stationery, client reports, business cards, etc, etc. Thanks to Manda, our clients, consultant partners, and employees love our new look.
🤷‍♀️ What's stopping you?
Are you ready for a custom website driven by marketing expertise?
Schedule a 20 min consultation to tell me more about your project and get your free estimate!