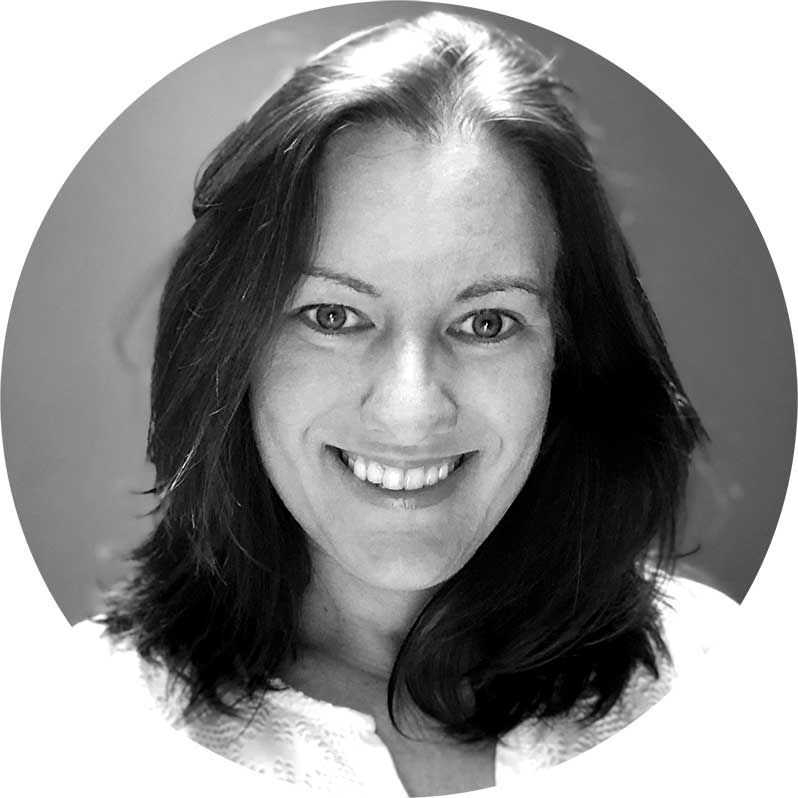 I'm Manda Szewczyk – an award-winning web designer and marketing expert using my unique skillset to turn your website into a marketing machine.
While most designers focus on making websites pretty, I concentrate on creating sites that turn visitors into clients. My websites are centered around your goals — because it doesn't matter how pretty a website is if it's not doing its job!
When I'm not working, I enjoy spending time with my husband, my dogs, and my horse. I like drawing, running, reading, music, and just chilling outdoors.
If you think I can help you, please don't hesitate to reach out
When I started out as a designer, the money wasn't great. So, I bartended Fridays and Saturdays. I made more money in those two nights than I made all week as a full-time designer.
If you really want to tick me off, don't tip (or tip poorly) when we go out to eat. If you never want me to talk to you again, park in a handicap spot.
When I was four and wanted a pony, my mom made me prove I was responsible by taking care of the cow first. I fed the cow, brushed the cow, and rode the cow. Her name was Honey Girl. And that's why I don't eat beef.
I went to school in Chicago and have spent most of my working life there. I'm a country mouse AND a city mouse and I love that I get to be both.
I read the daily comics. I follow about 50 strips. I have so much respect for the artists who deliver that level of quality (drawing, humor, storytelling) every single day for decades.
I think cake is the most disappointing of the deserts. It almost always looks better than it tastes. Unless my mom made it. Her cakes are perfection.
I'm a secret illustrator on the side. I make fun stuff for kids. It feels good to bring a little joy into the world. No amount of success will ever top handing a preschooler a sticker.
I feel extremely lucky to spend my days doing work that I love. But I owe a lot of my success to the loving and supportive people I have around me. Some of you are reading this. Thank you 💜
Connect with me on LinkedIn where I share marketing advice and tips to turn your website into a marketing machine!
Subscribe to receive actionable marketing tips, LinkedIn growth tips, and expert advice to improve your website.
If you have questions and you're not ready to schedule a chat, send me an email and I'll do my best to help!
Want to find out if Hyper Pony Studio is a good match for your web design needs? Schedule a 20 min consultation to get to know me, ask some questions, tell me about your project, and get a free estimate.
Advisors, if you are looking for a new website or a revamp of an old website, Manda Szewczyk is your person to work with!

She makes the process so easy and is an amazing marketer on top of a premier website designer.

If you are considering a new site, just do it! Its less effort than you think with the right partner.
Corey Walen
Managing Partner,
Bridgemark Strategies
At FortéOne, we have had the privilege of collaborating with Manda Szewczyk as our trusted marketing partner. Throughout our partnership, we were consistently impressed by Manda's capabilities and unwavering commitment to excellence.

Manda seamlessly guided us through a very complex wholesale marketing project that touched all areas of our business, making the entire process easy and efficient.

Manda's remarkable dedication to understanding and amplifying our goals (teaching us things about our business that we didn't realize!) and messaging sets her apart as a strategic partner. She took the time to immerse herself in our organization's focus and objectives, resulting in a marketing campaign that not only met but exceeded our expectations.

Her meticulous attention to detail and strategic insights were evident at every stage, culminating in an end product that resonated profoundly with our target audience and met all timelines.

Manda also created our new corporate website, and we couldn't be more pleased with the result. Her strategic insights and the keen understanding of our business allowed her to create a website that aligns seamlessly with our goals and messaging and provides an exceptional user experience.

Without reservation, we would eagerly choose to collaborate with Manda again. We wholeheartedly recommend Manda Szewczyk to organizations seeking a marketing partner capable of translating vision into impactful reality – on time and within budget.
Craig Speed
President, FortèOne
I came to Manda for a website audit and received so much more. Before we even talked about my website, she invested a lot of time to understand me as a person and the evolution of my business to that point.

It wasn't about refreshing existing copy and images on my website for Manda – which has been my experience with other marketing/web designers. This was about having my website highlight the human side of what I do. To have my website serve as an extension of me, what I stand for, and what people can expect when working with me.

As a solopreneur, it's hard to see the forest through the trees sometimes. Manda's thorough process made me reflect on everything I was doing up to that point. Her process allowed me to increase efficiencies in my business as I reevaluated the services I offer. Because of her deep financial industry experience, she was able to show me where my services/client experiences are very strong, which gave me the confidence to raise my prices.

You never know exactly what to expect when you hire a service provider, but I'd recommend Manda to anyone and everyone I know. Investing in Manda and her process was invaluable, and I'll be investing in more projects with her in the future.
Frank Iozzo, CPWA
Principal, FMI Financial
I couldn't be happier with the extraordinary journey Manda led me through in the creation of my website. From the very first interaction to the final unveiling, every step of the process was a symphony of organization and ease that left me awestruck.

Manda didn't just build a website; she crafted an immersive experience that draws visitors in and keeps them hooked. What truly sets Manda apart is her deep understanding of marketing. She didn't just ask me what I wanted; she delved into my brand, my audience, and my goals, and used her expertise to elevate my site to a level I didn't think was possible.

Throughout the journey, Manda's meticulous planning and flawless execution were evident. Her ability to organize and streamline the process made it a breeze for me. I never felt overwhelmed or lost in technical jargon. Instead, I felt like I was on an exciting adventure with a guide who knew every twist and turn of the path.

And now, the results. Oh, how I love the results! My website isn't just a digital presence; it's a work of art. It's a reflection of my brand, my passion, and my dedication, all expertly woven together by Manda's skillful hands. It's more than I ever dreamed possible.

So, if you're searching for a website designer who will not only make the process organized and easy but also infuse your site with marketing brilliance and deliver results that will steal your heart, look no further than Manda.
Natalie Hales
Founder, Natalie Hales Advisor Marketing
We have worked with Manda for the past six months to completely refresh our brand, a brand that has been in existence since the 1970s. She worked shoulder to shoulder with us to ensure that were we thrilled with our new look, and did so in an incredibly well-organized fashion.

Manda didn't force us into any decision. She educated and guided us every step of the way as we refreshed every part of our brand, including our website, pitch books, stationery, client reports, business cards, etc, etc.

Thanks to Manda, our clients, consultant partners, and employees love our new look.
Mark Gensheimer
President, CS McKee
I have had the privilege of working with Manda Szewczyk at two different firms and the experience has been nothing short of outstanding.

Manda is an exceptional web and graphic designer and her ideas are fresh, creative, bold and imaginative. She thoughtfully tackles each and every project with enthusiasm, and her approach is always very forward thinking; her management style collaborative and proactive.

Working with Manda, I always feel like I am working with a fellow colleague—not a "vendor." With an eye towards problem solving and addressing our specific needs, I am always grateful to have Manda on our team.
Martin Gawne
Head of Marketing,
North Square Investments
Are you ready for a custom website driven by marketing expertise?
Schedule a 20 min consultation to tell me more about your project and get your free estimate!